My fashion obsession reaches a new level this month, and here's what's reached the top of my wish list:
1. Free People 'Galloon Lace Halter Bra'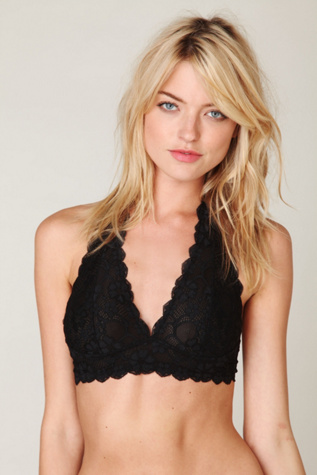 I would wear this under a deep v-neck jumper adding a little extra texture to a minimalistic look. You can buy this at http://www.freepeople.com/galloon-lace-halter-bra-21349618/ .
2. Fendi Bag Bug & Mini Karlito
I love these bag accessories by Fendi on all bags big and small, of all different colours, and these are actually available in lots of different colour schemes. You can buy these on Fendi's Website.
3. Adidas Originals Superstar Sneakers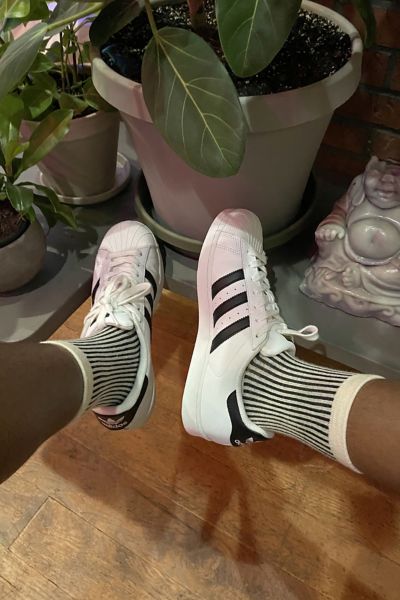 These are the ultimate sneakers, and if there was a 'sneakers of the year' award I have no doubt these would be the winners. I'd pair them with jeans and cute tee or cropped halter, or some cute and quirky socks and a minimalistic dress. You can get these for $80 on Urban Outfitters .com.
4. Chiara Ferragni 'Flirting' Slippers in Silver Glitter
These gorgeous slippers by Chiara Ferragni of the Blonde Salad are beautiful and unique and well worth the money for quality you get. I would love these in the rounded or pointy style, and I would wear them with anything and everything (well, most things). You can buy these at Chiara Ferragni Collection .com.
5. Tony Bianco Nude Patent Heels
I've had my eye's on these beauties for a while now, and it's about time I make the purchase! These are absolute classics, looking classy and stylish with every look. I would pair these with black or navy blue jeans, a white shirt and black blazer, and statement bag for a head to toe classic approach. You can purchase these in store or online for $160.
6. Lace Up Body Suit
This lace up bodysuit is perfect all year round under high waisted shorts or jeans, looking super stylish and cool. I would wear this gorgeous piece with black high waisted jeans, black suede pointed heeled booties and a big fluffy coat. You can get this exact bodysuit at Asos.com for $24 – free postage.
7. Wildfox Bel Air Sunglasses in Black
These sunglasses are must-haves in my eyes! They're cute and they're classic, so you just can't go wrong with these gorgeous shades. You can get these at Wildfox.com in 4 different colours.
8. Snoopy Sweatshirt
This piece adds a little cute and quirk to everyday lounge wear, and I absolutely love it. On Chiara Ferragni's Instagram recently I've spotted her wearing two snoopy inspired jumpers and tee's, and this one fits right in with the style. This one is from Forever 21 online for $15.99.
9. Pink Duster Jacket in Maxi Length (I also love this in Baby Blue and Camel/Caramel)
This is such a gorgeous jacket/coat, and I would wear it as it is styled in this picture. I'm not the biggest fan of wearing colour unless it's in shoes or bags, but this is the perfect way to add a more subtle approach to colour in my winter wardrobe. This exact one is available at Asos.com for $119.
10. Eyelet Lace Up Mini Skirt
This mini skirt is the perfect white mini skirt, everyone needs one in white and one in black and this is definitely my pick. The brand of this is Missguided but I found it on Asos.com for $47 – free shipping, but I would assume you can also buy it on Missguided's website.
There we go, those are my Top Ten Picks for June, hope you're feeling a little inspired now! Time to go shopping I reckon!
I'd love to know what's at the top of your wish list, so feel free to leave a comment.
-Sas xx